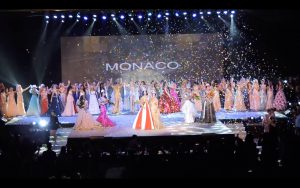 Op zaterdag 28 september gaan de deuren van Forum Sittard open voor een heuse Miss Euro-Filipijnen verkiezing!
Een missverkiezing met onder andere diverse live-acts, een tombola, een disco, eten én drinken.
Je kan je nog steeds als deelnemer aanmelden. Miss Euro-Filipijnen Universe is van 25 t/m 49 jaar en Miss Golden Universe is van 50 t/m 60 jaar.
Dit is de 'Road to Mrs Euro-Philippines Universe and Golden Universe'!
Tickets:
Normaal ticket inclusief buffet voor €35,-
Vip ticket inclusief buffet, drinken (wijn en bier inclusief) en snacks voor €100,-
Klik hier om je tickets te reserveren via het facebookevenement.
Time Schedule:
Doors open 17.00 uur
Start eten: 17.30 uur
Start show: 19:30 uur
Verwacht einde show: 00:00 uur.
Verwachte eindtijd: 02:00 uur
Het is niet toegestaan om eigen eten & drinken mee te nemen.
_______________________________
English:
Welcome to the Mrs Euro-Philippines Universe, the Road to Mrs Universe!!!… and Golden Universe.
A Beauty Contest on saturday 28. september with shows, live performers, tombola, disco, drinks and food.
Application is on going!!…. Mrs Euro-Philippines Universe is from 25 to 49 years old. Golden Universe is from 50 to 60 years old.
Entry tickets are now available for purchase. Please message for the ticket sale. No Reservation. First come First serve!…
Tickets:
Normal Ticket incl. Buffet for €35,-
VIP ticket incl. Buffet and unlimited drinks (incl. wine and beer) and snacks for €100,-
Click here for a reservation and for more information about tickets. 
Time Schedule:
Doors open: 17.00 uur
Start dinner: 17.30 uur
Start show: 19.30 uur
Approximately end show: 00:00 uur
Approximately end evening: 02:00 uur
Bringing your own food & beverages isn't allowed.